THANK YOU FOR CHOOSING Appliance Repair Specialist
IF WE HAVE QUESTIONS ABOUT YOUR SCHEDULED SERVICE CALL, A STAFF MEMBER OF OURS WILL REACH OUT TO YOU DIRECTLY.
IF YOU ARE CURIOUS ABOUT HOW WE OPERATE, PLEASE REVIEW THE INFORMATION BELOW.
Kate
Redlands, California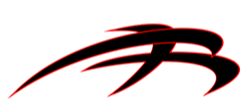 08/12/2022
Francisco spoke with people at the manufacturer and identified the problem as an issue from the factory. Because of his expert assistance I was able to get a brand new oven to replace the old one. Much appreciated.
Overall Experience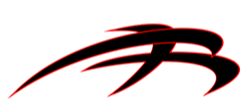 08/11/2022
Overall Experience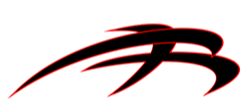 08/11/2022
Robert was courteous, knowledgeable, and helpful. Couldn't have asked for anything more. Very satisfied and pleased with the service.
Overall Experience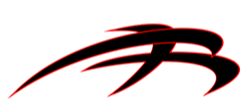 08/11/2022
Overall Experience
Sandy
Oakdale, California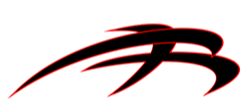 08/11/2022
Quick and professional
Overall Experience
---
APPLIANCE REPAIR COST
Our service call and diagnosis fee is $115 on most items. This includes the trip to the home and a complete diagnosis of your unit regardless of time. Parts and labor are extra. Labor is calculated using a national flat rate labor guide.  Tax is also added.  
---
COST BREAKDOWN
What goes into the cost of our service call and diagnostics?
---
VANS
The purchase and maintenance of each technician's van, including insurance and taxes.
FUEL
Until Tesla releases a service van, we have to continue using gasoline for our vans.
TOOLS
From simple wrenches to vacuum pumps, we need to have the proper tools on hand to get it right the first time.
VAN STOCK
We keep parts in our van that are prone to needing replaced during the average appliance lifespan.
LIABILITY INSURANCE
We take great care to protect your home while we are visiting but unintended mistakes can occur. When we are at fault, we want to make sure you are protected.
TECHNICIAN TRAINING
Includes the Three Week Course at our Academy, but also continuing education throughout the technician's career.
MOBILE TECHNOLOGY
Our technicians use the industry's latest tablet/smart phone technology from technician tracking to a paperless work environment.
EMPLOYEE BENEFITS
Health and Retirement plans for each technician. Paid vacation and sick leave.
TAXES & LEGAL
As a small business, we still require professional accountants to ensure we stay within the tax codes. Also we require legal council for any large business transaction.
Includes website and mobile website. Social media presence and blogging. Survey management. Ensures better communication with our customers that allows us to make continued improvements.
OFFICE EQUIPMENT
Desk, computers, phone system, high-speed internet and the software that manages different aspects of the business.
OFFICE BUILDING
Our technicians dispatch from their home, but our office employees, who answer your calls and manage the technician's day, need a dedicated environment to work together.
TIME
Our office will contact you the afternoon before your scheduled service date with your timeframe that you can expect the technician to arrive. We do require confirmation of the timeframe prior to arriving to your home.
DAY OF YOUR APPOINTMENT
Even though we provide a timeframe for your appointment, we also allow you to track your technician's progress allowing you to better plan out the rest of your day!  The technician will call when they are on their way to your home.  
YOUR APPLIANCE'S AGE
If your unit is under (1) year of age, you will need to reach out directly to the brand of your appliance. Their customer service will issue a dispatch number authorizing us to repair the product. We need this to be able to bill the appropriate party for services.
If your unit is over (1) year of age, and has an extended warranty, you must contact the extended warranty company first prior to setting up a service appointment with us. The phone number you need to call can be found on your extended warranty certificate. If you are unable to locate that, please contact the dealer in which you purchased the unit from, and they should be able to provide the appropriate information on your extended warranty.
---
At Appliance Repair Specialist, customer satisfaction is our top concern. We stand by our work and to prove it we offer the following warranty on our services:
This Limited Warranty applies to Appliance Repairs, and only for the repairs purchased from Appliance Repair Specialist.
Cash on Delivery limited Warranty covers the same repair done to the unit within 90 days from the last day we repaired the unit.
Cash on Delivery diagnostic fee is warrantied for 30 days from the last day repaired for same problem,
All Manufacture parts warranties are honored, most come with a one year some have 90 day replaced by Appliance Repair Specialist have a Manufacture Guarantee.
When you deal with ARS, you're putting your faith in the area's very best appliance repair specialists. We've been in this business for decades and have full confidence in our ability to take care of whatever is ailing your appliances. Our repair guarantee stands as a reminder that we will do the job the right way, every time.
---
LEGAL STUFF
Warranty applies only when you have paid us directly for a particular repair. Otherwise, your warranty is only the duration of the warranty you have with the manufacturer and/or extended warranty company. Our warranty does not cover food loss or loss of use. Single family home use only. Your product must be installed as per manufacturer guidelines and properly maintained to be eligible for our warranty.