Danielle S
Appliance Repair Specialists Rated 5.0 out of 5 stars based on 3 customer reviews
We serviced a
KITCHENAID DISHWASHER
Model KDPM604KPS0
Near Paso Robles, CA 93446
"When beginning to remove brackets that hold unit under counter I initiated the cancel drain & unit started to drain but slowly. Pulled unit out to further examine pump, started to unhook drain house & sucked out stored water, during so heard blockage clear from line. So I then began to vacuume out any stored water (heavy w/ suds) then reinstalled & tested unit. Unit is functioning as designed & at this time doesnt require a new pump (customer is aware to monitor soap & use correct amount to prevent further issues w/ pump)."
We serviced a
FRIGIDAIRE ELECTRIC RANGE
Model FGET3066UFB
Near Atascadero, CA 93422
"Installed part listed = control panel, tested to insure working correctly & unit is functioning as designed. Job completed"
We serviced a
ELECTROLUX REFRIGERATOR
Model ERMC2295AS
Near Atascadero, CA 93422
"Accessed dispenser portion of the fridge due to the complaint of unit not dispensing ice. Unit current is making ice, verified the issue was nothing to do w/ that portion. Went on to access ice/ water dispenser, when you push to dispense ice you can hear motor working to dispense but nothing came out. Looked inside to flap that would open to allow ice to drop & found it stuck, push down w/ hand. After doing so switch dispenser from cube ice to crushed ice, then hit dispense & unit dispenser ice. Tried to dispense cube as well & unit dispensed ice. Did two more times to insure proper function of ice dispensing, unit is working as designed. Did advise customer to keep an eye on dispenser flap & to call if issue happens again ( if so unit would most likely need new flap to ice/water dispenser). Job completed"
We serviced a
ELECTROLUX WASHER
Model ELFW7637BT
Near San Luis Obispo, CA 93405
"Put unit into diagnostics found error code F2E, too much soap or wrong detergent. Installed part listed lock mechanism, put unit into diagnostic to verify unit is running correctly with new lock. Unit tested and functioned as designed with only the lock mechanism needing to be replaced. At this time the harness was not needed to fix the issue. Advise customer of found error code,Told customer about soap dispensing, also customer mentioned loud noise when running cycles. Could not duplicate noise during test diagnostic, advised customer to monitor soil/water level to ensure the unit has enough to run load without throwing out of balance. As of now unit is functioning as designed. Job complete"
We serviced a
GENERAL ELECTRIC WASH/DRY COMBO
Model GUD27ESSM1WW
Near San Luis Obispo, CA 93405
"Installed part listed, pump. Ran test diagnosis cycle, to ensure proper function of new pump. Test confirmed pump and other components are functioning as designed. Job complete."
Kirk
Atascadero, California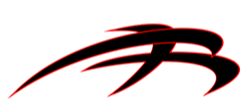 11/06/2022
Danielle was so great…. Friendly, professional and so knowledgeable. I highly recommend
Overall Experience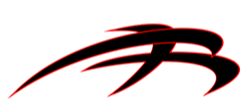 11/02/2022
Danielle is a very good technician, reliable and work fast.
Overall Experience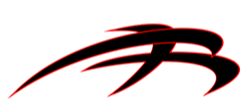 10/22/2022
Overall Experience