Cruz
Appliance Repair Specialists Rated 4.7 out of 5 stars based on 353 customer reviews
We serviced a
MAYTAG WASHER
Model MVWX655DW1
Near Catheys Valley, CA 95306
"Fixed- installed new parts (cntrl elec, drain pump) calibration test pass- auto test pass- no errors - no leaks- cx ok repair"
We serviced a
WHIRLPOOL REFRIGERATOR
Model WRF767SDHZ03
Near Mariposa, CA 95338
"Fixed- installed new parts (ice maker, fan) ice maker cycled, water filled mold, fan is working as well, cx ok repair"
We serviced a
KITCHENAID RANGE
Model KFGD500ESS04
Near Turlock, CA 95382
"Fixed- installed new parts (2 burner heads, caps) all top burners are now working as designed, cx ok repair"
We serviced a
AMANA WASHER
Model NTW4516FW3
Near Atwater, CA 95301
"File # 7735860118 sterling from whirlpool TL- found latch to be clicking on/off , water is leaking from valve when unit is not in use- removed bad parts, and then installed new parts (valve, latch) calibration test pass- auto test pass- no leaks- no errors- whirlpool has issues documented too- cx ok repair"
We serviced a
MAYTAG WASHER
Model MVW6200KW2
Near Turlock, CA 95380
Fixed- found capacitor to be making a loud buzzing sound causing unit not to start- removed bad one and then installed new pre (capacitor) calibration test pass- auto test pass- no errors- no leaks- cx ok repair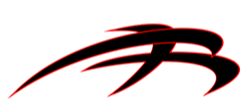 03/15/2023
Great guy great personality, very respectful gets to his work. Cleans up well after himself.
Overall Experience
Wyser
Modesto, California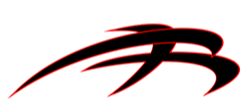 03/09/2023
Cruz was amazing! He listened to what I had to say about the issues with our washer and dryer without checking in with my husband to make sure I knew what I was talking about. Together with Cruz, we were able to make an informed decision on what needed to be repaired. Furthermore, as a woman with children I felt totally at ease with Cruz coming and going in and out of our home to determine the issue and later repair it. Very respectful, polite, and informed. Moreover, he was sensitive to my boundaries and constantly checked in to make sure I was aware of what he was doing, where he would be, and what I could expect. My husband really liked him too! I would recommend Cruz to everyone who is actually going to remember their appointment and be present for it when he arrives. The man does this six days a week, is reliable, and does his absolute best while validating the customer's concerns and answering questions, both inane and valid. Those are rare qualities these days and he deserves the respect of the homeowners/renters presence so that he can continue to offer excellent customer service in the most efficient way possible. I say this because he was surprised that we were present for both appointments and he didn't have to reschedule. He didn't complain but I was able to glean that forgotten appointments were sometimes the norm. So, if you should have him as your specialist, please keep your appointment. He is worthy of that consideration and you won't be disappointed in his work! Thanks and have a blessed day!
Overall Experience
Rigoberto
Denair, California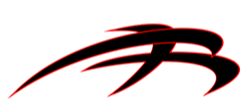 03/08/2023
very good mechanic. but he didn't bring the part and I'm still waiting for them to fix it for 2 weeks without being able to wash clothes for a long time
Overall Experience
SarahP
Merced, California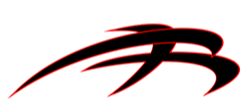 02/24/2023
Cruz did a great job repairing our oven light and even registered all of my other appliances for me!
Overall Experience
Jake
Mariposa, California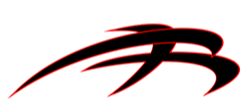 02/23/2023
Absolutely the best service that I could've asked for. Cruz did a fantastic job thanks.
Overall Experience