Appliance Repair Ontario California
Appliance Repair Specialists Rated 4.8 out of 5 stars based on 59 customer reviews
We serviced a
JENN-AIR VENT HOOD
Model JXW9036HP4
Near Ontario, CA 91764
Customer stated that the mounting holes do not line up for the motor bracket. Motor bracket is not correct for this model customer needs correct bracket.
We serviced a
WHIRLPOOL REFRIGERATOR
Model WRS571CIHZ01
Near Ontario, CA 91761
"Customer stated that refrigerator is making noise periodically through the day. Found noise is coming from diffuser, removed and replaced diffuser tested all works good at this time."
We serviced a
WHIRLPOOL DRYER
Model WGD5000DW4
Near Ontario, CA 91761
"Removed defective unit. Installed new unit, tested new unit works as designed. Unit makes a loud rattling noise."
We serviced a
GENERAL ELECTRIC REFRIGERATOR
Model GYE22GYNIFS
Near Ontario, CA 91762
Called tech line told to replaced led deli display removed and replaced display tested all works good at this time.
We serviced a
GENERAL ELECTRIC WASHER
Model GFW650SSNW
Near Ontario, CA 91762
"Customer stated that unit is not finishing cycles. Found error code for drain pump and also unit needs firmware update. Cleared drain pump and updated controls. Tested all works good at this time."
Tyler
Ontario, California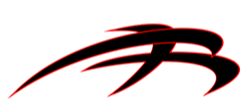 05/24/2023
He fixed the problem, so far refrigerator is working fine. Nice and friendly specialist.
Overall Experience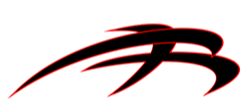 04/27/2023
Overall Experience
JoAnn Frye
Ontario, California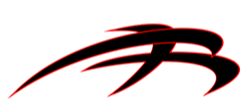 03/17/2023
From the get go I was impressed with your service man, Tyler. He was polite, well spoken and I could see by his uniform exactly who he was when I opened my door. Tyler was prompt, clean and presentable. Tyler went out of his way to provided the kind of service your company would be proud of. He explained everything to my satisfaction upfront. He told me what the problem was with my dryer and how he was going to fix it. After taking everything carefully apart, I was shocked and embarrassed to see how filthy the inside of my dryer was. It literally looked like a fire hazard with all the lint that was packed inside. Tyler assured me not to worry, he would have it completely clean before he put it back together again, and he did ! (unlike the last service person that had worked on my dryer.) Tyler showed me all the old damaged parts he replaced and explained what the problem was. Most of all Tyler was extremely careful and took extra measures to respectful my home. My dryer is working great and we sure appreciate the excellent service! I am a retired surgical nurse, my husband started and owns a business, here in Chino, California. For over 40 years now. and we thank God every day that we can wake up and have the ability, to make a very good honest living. He has an old saying to our employees. I'm sure you would agree, "Your reputation precedes you." Tyler has a good reputation in my book. If we had more people in the work force like him, I think America has a good chance to be great again ! I hope so for my grand children. Give that boy a raise ! Thank you Sincerely, Mrs. JoAnn Frye
Overall Experience
Tyler
Ontario, California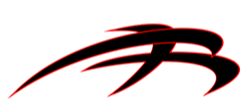 02/14/2023
Friendly and profesional and efficient..
Overall Experience
Tyler
Ontario, California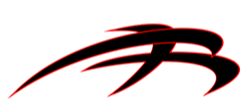 01/18/2023
He was awesome
Overall Experience