Appliance Repair Bradley California
Appliance Repair Specialists Rated 5.0 out of 5 stars based on 11 customer reviews
We serviced a
WHIRLPOOL WASHER
Model MHW8630HC1
Near Bradley, CA 93426
Giving customer a quote and going from there. Checked . Program the pump to make sure its flowing and working correctly. Sr 7736267444. Rob tech line. Unit is now working as designed and soap is going through. Job completed
We serviced a
MAYTAG WASHER
Model MVWB835DW4
Near Bradley, CA 93426
Unit is making black marks on clothes. Steve with tech line . Ran awash and unit is getting suds built back up. Suds are either coming from towels or from unit. Customer stated that the unit never fills enough for clean wash. Rory. With tech line. Called back in to see about clean was cycle why its not filling. Customer is to do 2 clean cycle back to back.
We serviced a
WHIRLPOOL WASHER
Model MODEL
Near Bradley, CA 93426
Found unit with f9e1. Unit is stacked and not working at all. Customer is still looking for pop. Unit could be under ext warranty and will be dispatched back to us when found. Customer is going to pay service call. Paid for now. But needs additional info. Will get it. Job completed for now.
We serviced a
MAYTAG WASHER
Model MVW7230HW0
Near Bradley, CA 93426
"F0e9 f0e5 f0e3 f0e2. ob pause, off balance load, and over loaded, and over suds. Unit needs to be cleaned. Also running a full diagnostics test and calibration test. Unit fills and drains. All passed. Job completed"
We serviced a
MAYTAG WASHER
Model MVW6200KW2
Near Bradley, CA 93426
Running a diagnostics test to see whats going on. Now codes. Ran a quick wash and unit is needed a level adjustment. Ran both cycling and diagnostics and unit has no codes. Out of balance was do to loading and running another diagnostics test to check balance. Customer stated that agitator is really loud. Unit fills againsts and washes and drains correctly. Checking spin cycle. Tech line wasnt available. Alignment of legs and diagnostics test. Passed. Still a little noisy.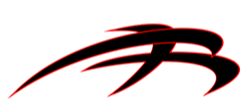 02/22/2023
Professional experienced service
Overall Experience
Heather
Bradley, California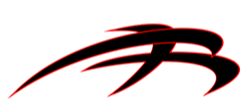 12/19/2022
My service repair man was Jack. He was fast and extremely helpful and knowledgeable. Jack repaired my brand new dryer and educated me on why I go through a dryer every year. He supplied me with direct links to order kits to clean my dryer duct under my house. I'm a single mother and grandmother and the kits he recommended were easy and fast to use. My dryer duct is cleared out after 15 years and my dryer works like it's supposed to. Not only did Jack save me money on buying dryers but he literally saved my family's life. It was so clogged with lint and on the verge of catching fire. Thank you so much Jack for your knowledge and for literally saving our lives!!!
Overall Experience
Barbara Wellong
Bradley, California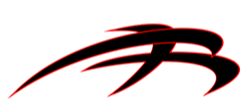 11/01/2022
We have confidence in Jacks ability to assess problems. and he interfaces well with factory reps.would always feel comfortable recommending him to other people and have done so.
Overall Experience
Barbara.
Bradley, California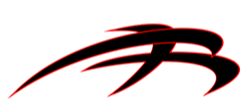 10/14/2022
Jack was so knowledgeable about our Frigidaire/Freezer Professional series. He repaired the damaged water leak. He helped us understand more about the settings and was most patient and pleasant.
Overall Experience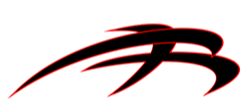 06/09/2022
Checked in frequently and was on time every time! Very friendly and had helpful hints for the care of my appliances. Have already referred Jack to others and will most definitely use him again!
Overall Experience