Appliance Repair Boron California
Appliance Repair Specialists Rated 5.0 out of 5 stars based on 1 customer reviews
We serviced a
WHIRLPOOL WASHER
Model WTW5100HC2
Near Boron, CA 93516
JB out 1/26/23. Customer states unit wont drain water. Ran diagnostics and verified drain pump inoperative. Installed replacement drain pump W11399437. Reassembled unit and test drain operation with customer. Unit now operates as designed. No charge to customer. JOB COMPLETE
We serviced a
MAYTAG WASHER
Model MVWC565FW2
Near Boron, CA 93516
JB spoke with Mr. Luevano Buy telephone. Customer states washing machine intermittently makes noises. Customer states unit is not making noises now and has requested cancellation of service for today. Per customer did not go to customers house. That repair made. Cancel call. Job complete
We serviced a
GENERAL ELECTRIC REFRIGERATOR
Model GSS25IGNRHWW
Near Boron, CA 93516
JB Out 10/11/22. Found refrigerator plugged in lights operating but unit not running and not cooling. Used GE NEWFI diagnostic tool to determine unit was accidentally set in DEMO MODE. Unplugged unit for one minute. Plugged unit back in and verified unit is now in NORMAL MODE and is cooling properly. Verified recently customer installed water filter is NOT AN RFID WATER FILTER. recommend customer purchase a genuine GE water that has AN RFID TAGE AND DATE ON IT. No charge to customer. JOB COMPLETE
We serviced a
MAYTAG WASHER
Model MVWC565FW2
Near Boron, CA 93516
"JB out 9/1/22. Customer states unit does not fill with enough water and makes noises and sometimes does not complete the cycle. Upon arrival verified model serial number. Found customer using HE turbo pods detergent. Recommend against He turbo as it is highly concentrated. Recommend custom use only HE detergent and very, very small amounts typically a measured teaspoon maximum. Tested washer normal cycle verified very low normal water level.Verify normal and correct water fill level and operation. Tested drain and spin functions and verified no unusual sound levels. Advise of normal and proper operation. No parts used. No charge to customer. Job complete"
We serviced a
GENERAL ELECTRIC DISHWASHER
Model GPT225SGL0WW
Near Boron, CA 93516
"JB Out 6/23/22 unit will not fill. Verified error code 888.spoke with G.E. T.AG. Who instructed me to inform our consumer that a G. E. Representative will be in contact soon. No additional repairs were advised at this time. Sent Float WD12X24657 sent back,unused. No charge to customer. JOB COMPLETE."
Lahoma Lopez
Boron, California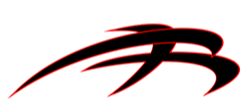 10/14/2022
AMAZING SUCCESSFUL
Overall Experience